People
Assoc.-Prof. Dipl.-Ing. Dr. Thomas Juffmann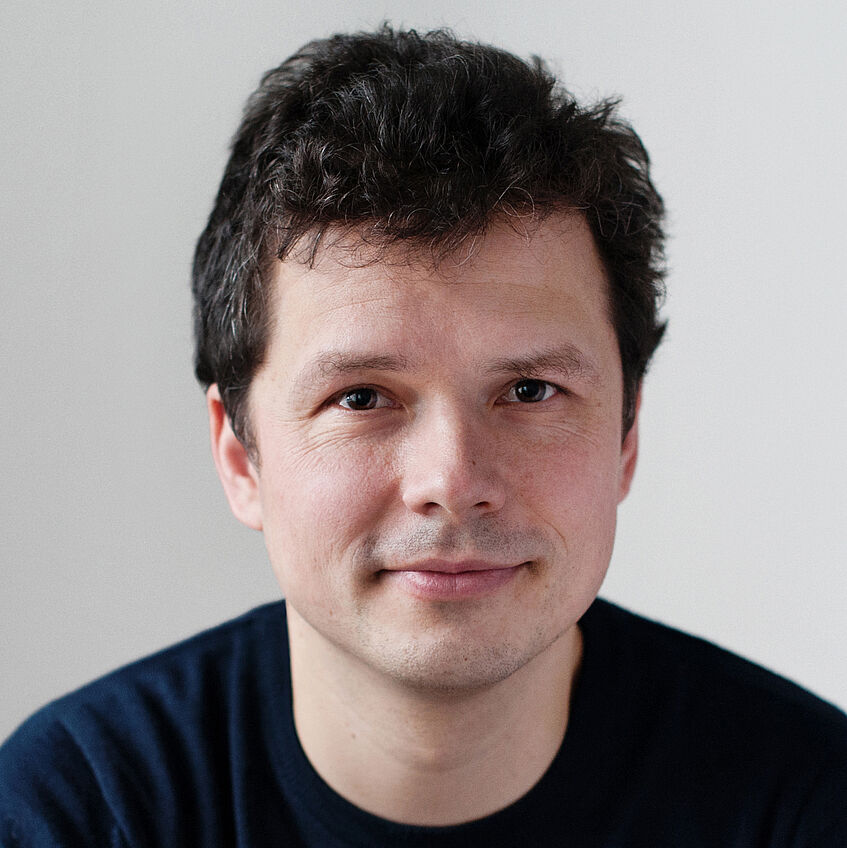 Assoc.-Prof. Dipl.-Ing. Dr. Thomas Juffmann
thomas.juffmann[at]univie.ac.at
+43-1-4277-72520

Campus Vienna Biocenter 5
Room: 1.620
1030 Vienna
Postdoctoral Researchers
Raphaël Marchand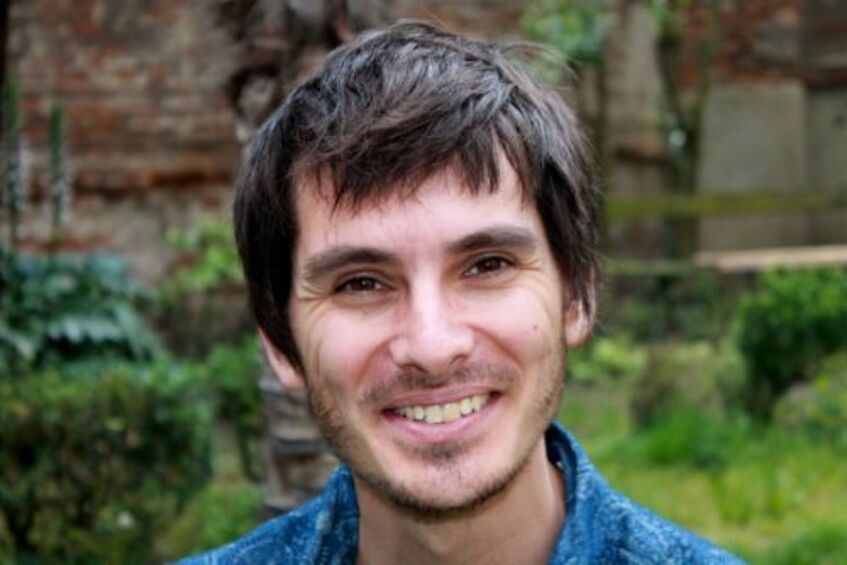 Raphaël Marchand
Raphaël completed his PhD at University Toulouse III Paul Sabatier, in France, on the development of a biosensor for monitoring ion channels activity in free-standing lipid bilayers. He has now joined the Juffmann group, where he is working on a wide-field rapid Fluorescence Lifetime Imaging Microscope (FLIM). He misses his croissants on Sunday mornings but has become a Vienna lifestyle addict. He also likes playing music, traveling and doing travel/music movies.
raphael.marchand[at]univie.ac.at
Peter Kunnas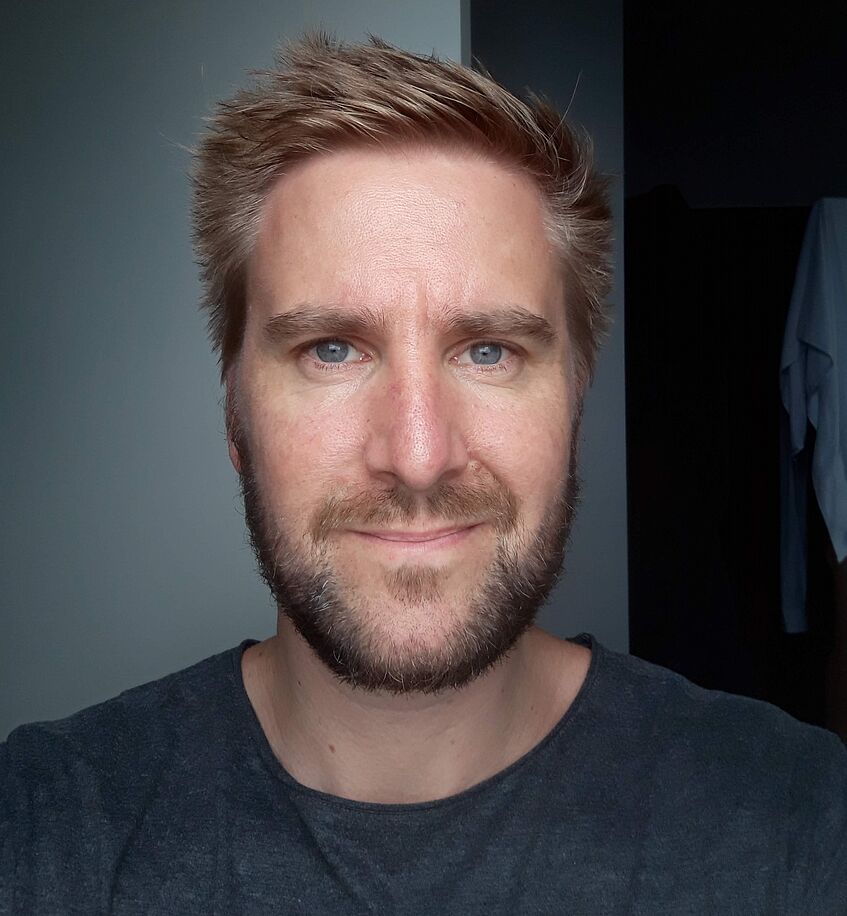 Peter Kunnas
Peter was born and raised in Turku, Finland, where he was trained in Materials Chemistry and Biomedical Imaging. He then went on a four year adventure in Saarbrücken, Germany where he obtained a Ph.D. in the field of Liquid-Phase Electron Microscopy. In his free time he enjoys running, cycling, and table tennis.
PhD Students
Marius Constantin Chirita Mihaila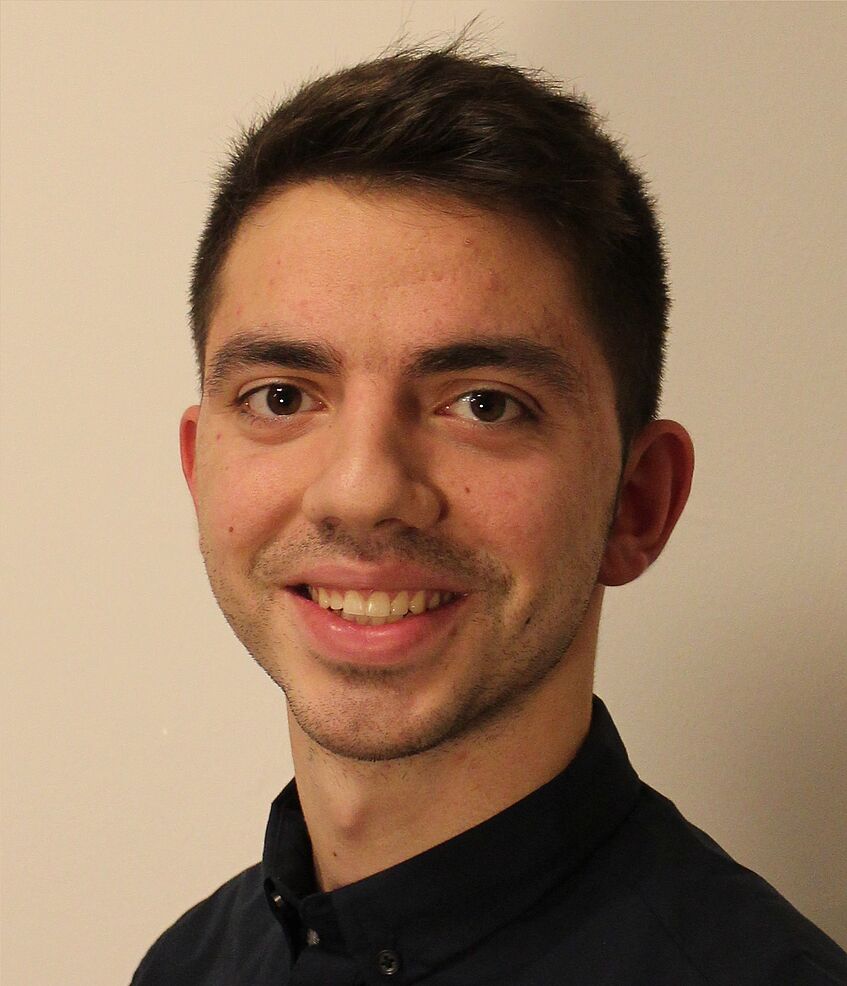 Marius Constantin Chirita Mihaila
Marius is an avid beach-volleyball player. After failing to pursue a career in chess in Romania he moved to Vienna. Marius works on wave-front shaping techniques in electron microscopy. We hope it will go better than his chess career. Famous quotes: "Zack, zack, zack" and "Kein Stress"
marius.chirita[at]univie.ac.at
Clara Conrad-Billroth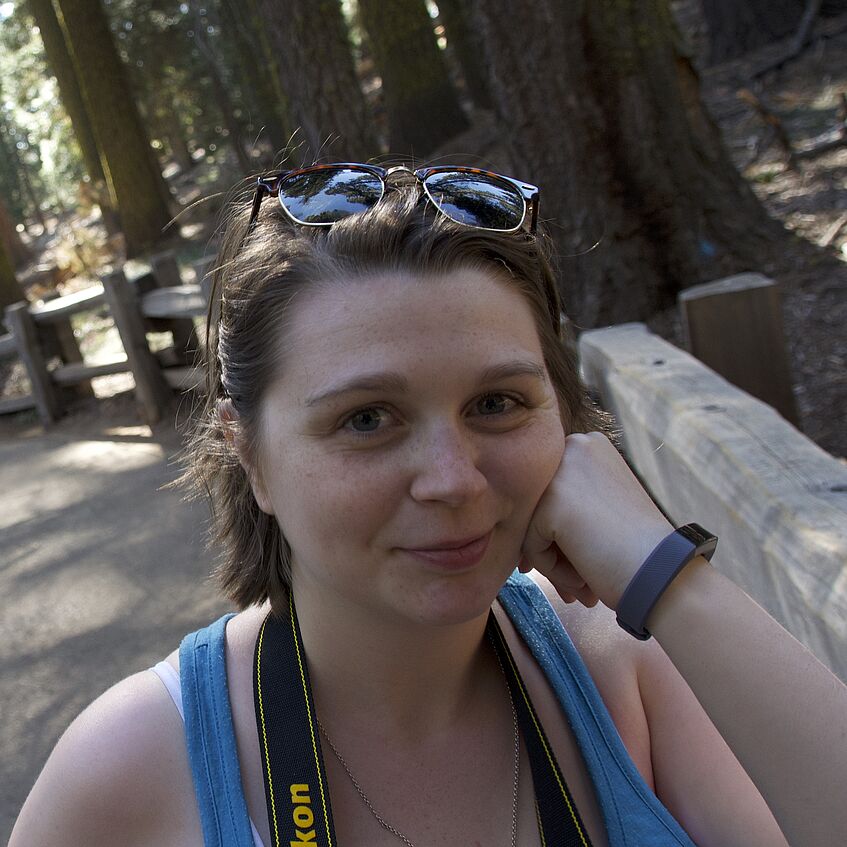 Clara Conrad-Billroth
Clara is a Level 20 Gnome Sorceress currently leading an expedition to Barovia. When she's not leading her companions in D&D she likes to role-play as a member of the Juffmann Lab. The bards sing that prior to becoming a Sorceress, Clara completed her Master's Degree in Molecular Biology at the University of Vienna where she studied intrinsically disordered proteins using Nuclear Magnetic Resonance Spectroscopy.
clara.billroth[at]univie.ac.at
Dante Maestre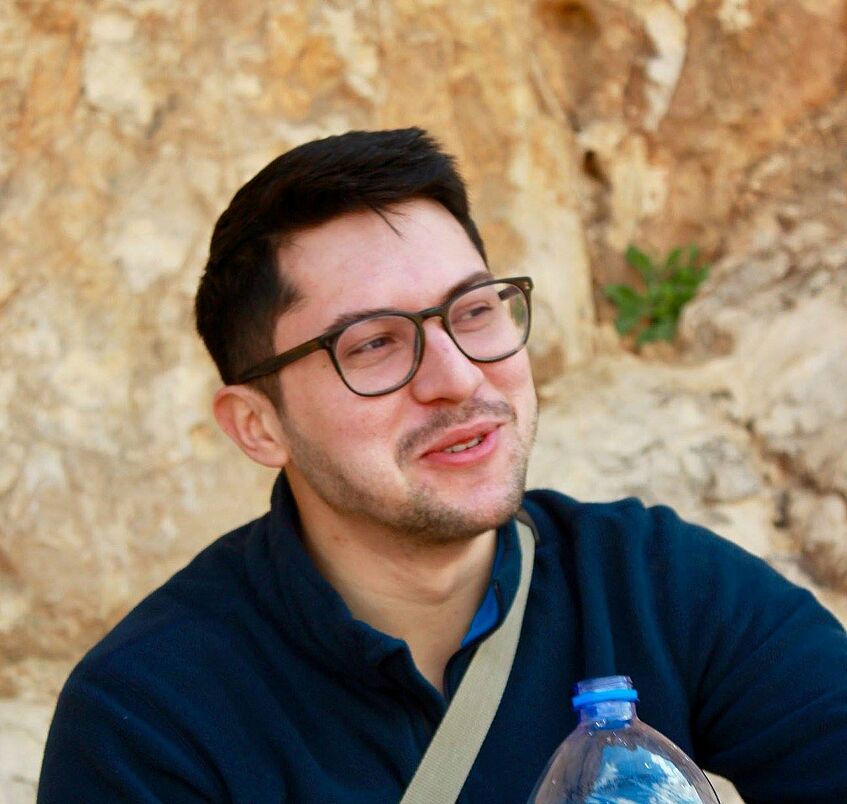 Dante Maestre
Dante comes from Puerto Rico where he spent his time dancing salsa and sleeping on the beach. He started his Master's Degree in Germany where he worked on protein evolution at the Höcker Lab in the Max Planck Institute. After completing his Master Thesis at the Weizmann Institute of Science he moved to Vienna. He takes Super Smash Bros seriously and is a fan of all things Pokemon.
dante.maestre[at]univie.ac.at
Manpreet Kaur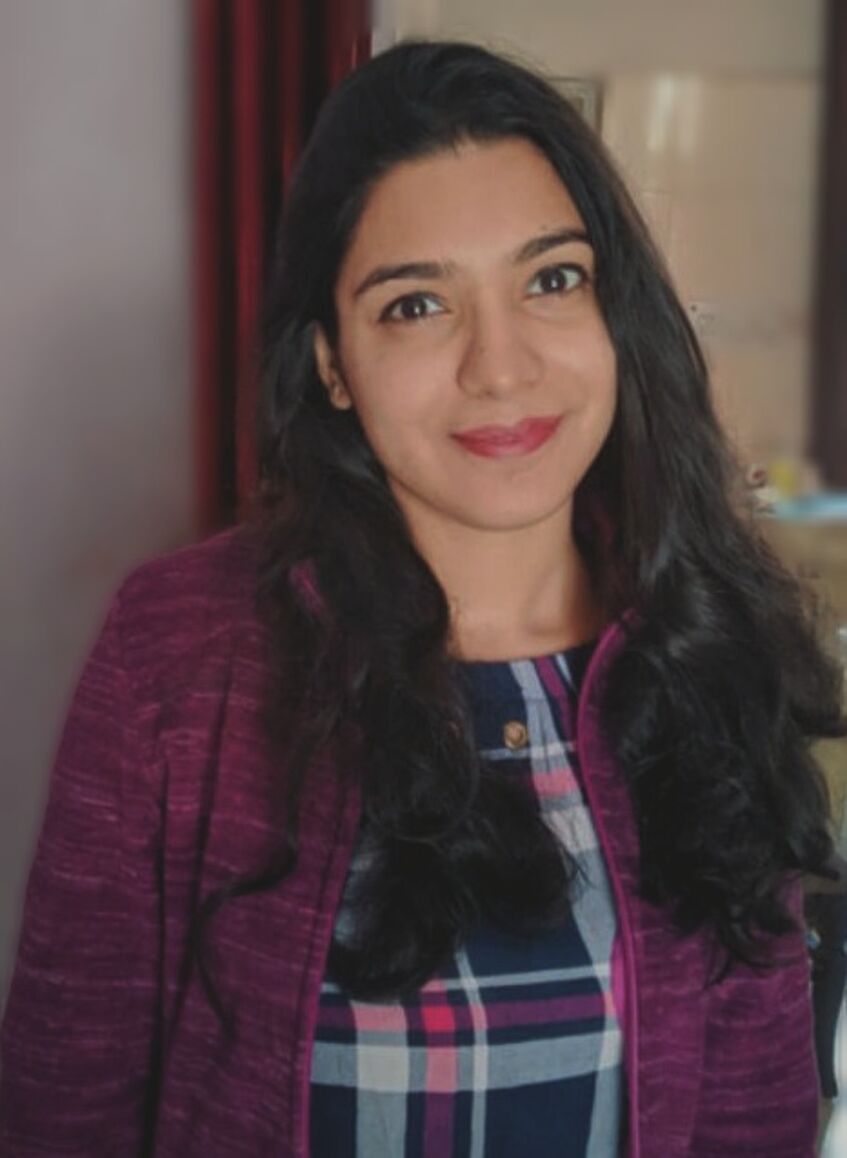 Manpreet Kaur
Manpreet comes from India where she studied Physics prior to moving to Germany to complete her Master's Degree. After having played around with lasers she decided to move onto electron microscopy where she hopes to collect as much biology jargon as she can during her interdisciplinary project. She loves dancing and is an amateur astronomer.
Ilia Zykov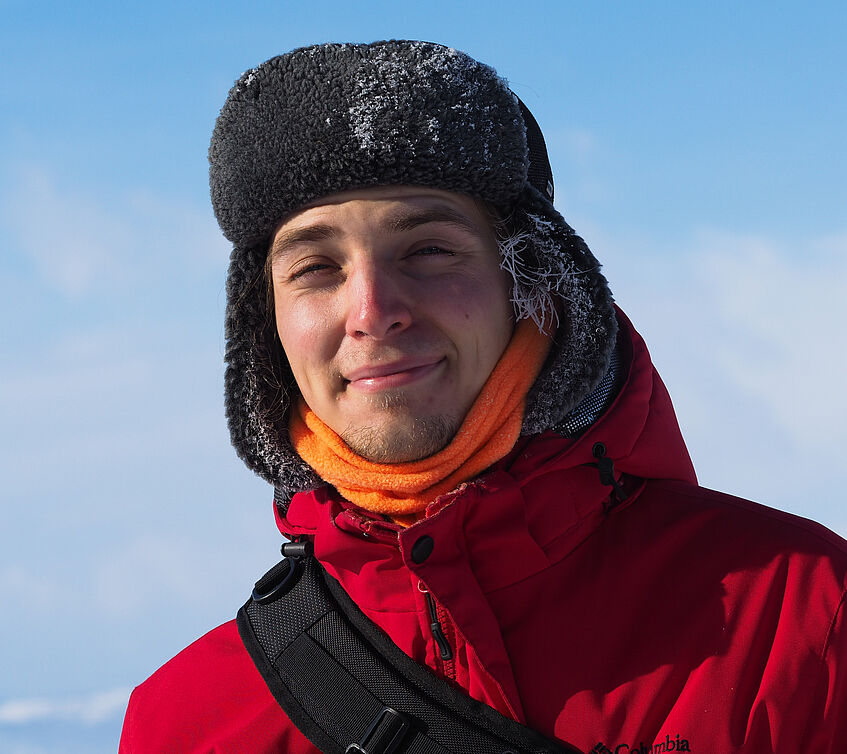 Ilia Zykov
Ilia grew up in Siberia. Up in the mountains he naturally acquired a love for hiking. He enjoys ballroom dancing, playing piano and photography. Sometimes he even likes doing Physics. Ilia first joined the Juffmann Lab as an undergraduate working with Dante. After this amazing experience working with such an inspirational supervisor he decided to join the Juffmann Lab for his PhD.
Hanieh Jafarian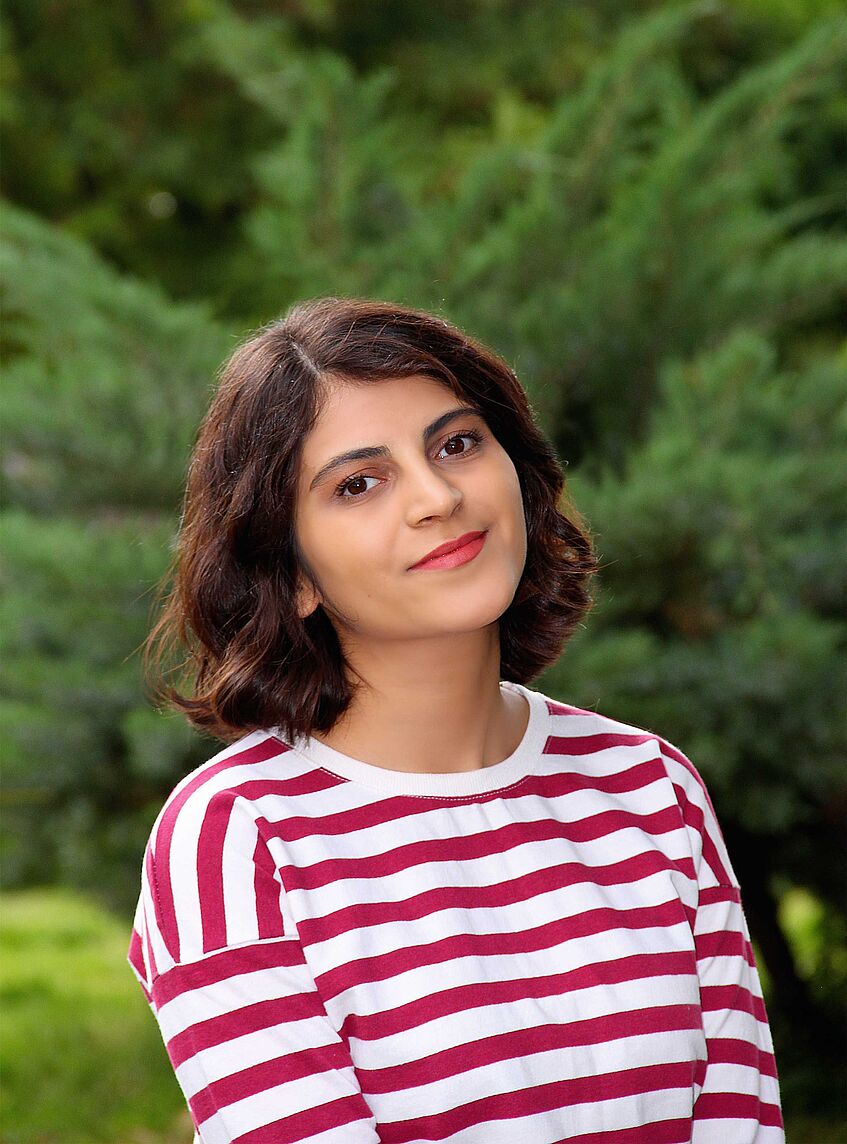 Hanieh Jafarian
Hanieh comes from Iran where she completed her BSc in Optics and Laser Engineering. She then went on to complete a MSc in Photonics making her the only qualified person in the Juffmann lab to build a microscope. In her free time Hanieh enjoys long walks along the Donau and hanging out with friends.
Master Students
Matthias Schneller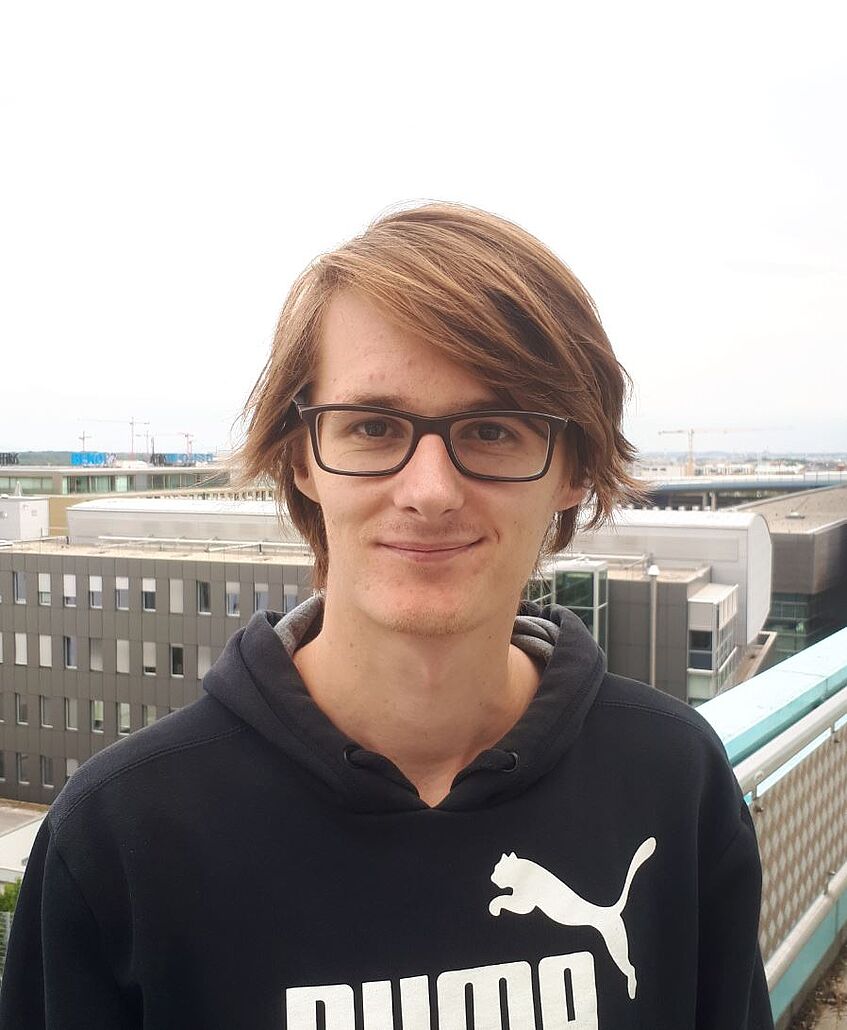 Matthias Schneller
Matthias joined our lab from the Wild Wild West. After falling into debt because of his gambling problem playing Krüzjass in Voralberg, he decided to try his luck on simulating light-electron interactions in the Juffmann Lab. Matthias is the person you go to with your programming problems, just be sure that you're using open source products. Juffie laws don't require him to help with proprietary software.

matthias.schneller[at]gmail.com
Lucas Grandits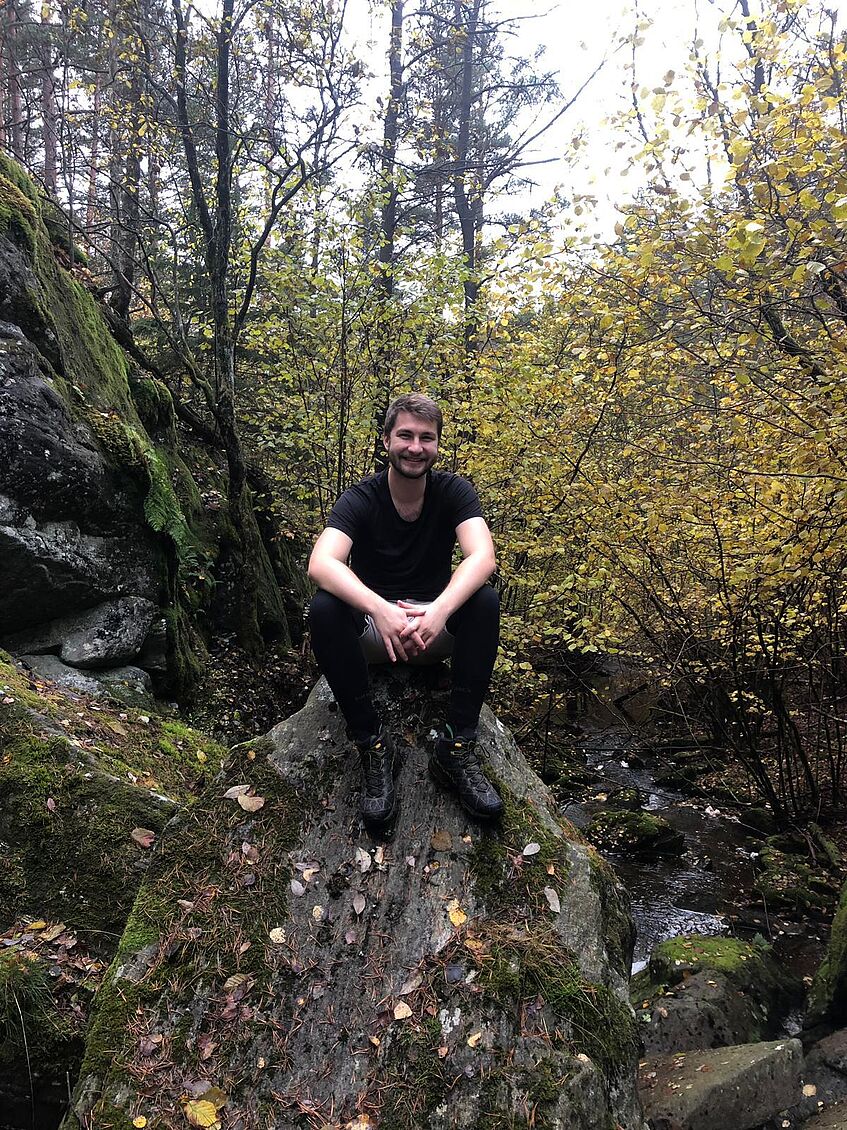 Lucas Grandits
After trying out his big three scientific interests in physics (particle physics, astrophysics and quantum optics) and going through a mid-life crisis over the decision where to specialize in, Lucas finally joined the electron wave-front shaping team for his master thesis. There is also a constant struggle in him between his passion for hiking, football and bouldering and his love for books, movies and spending time on the couch for days.
lucas.aaron.grandits[at]univie.ac.at
Felix Hitzelhammer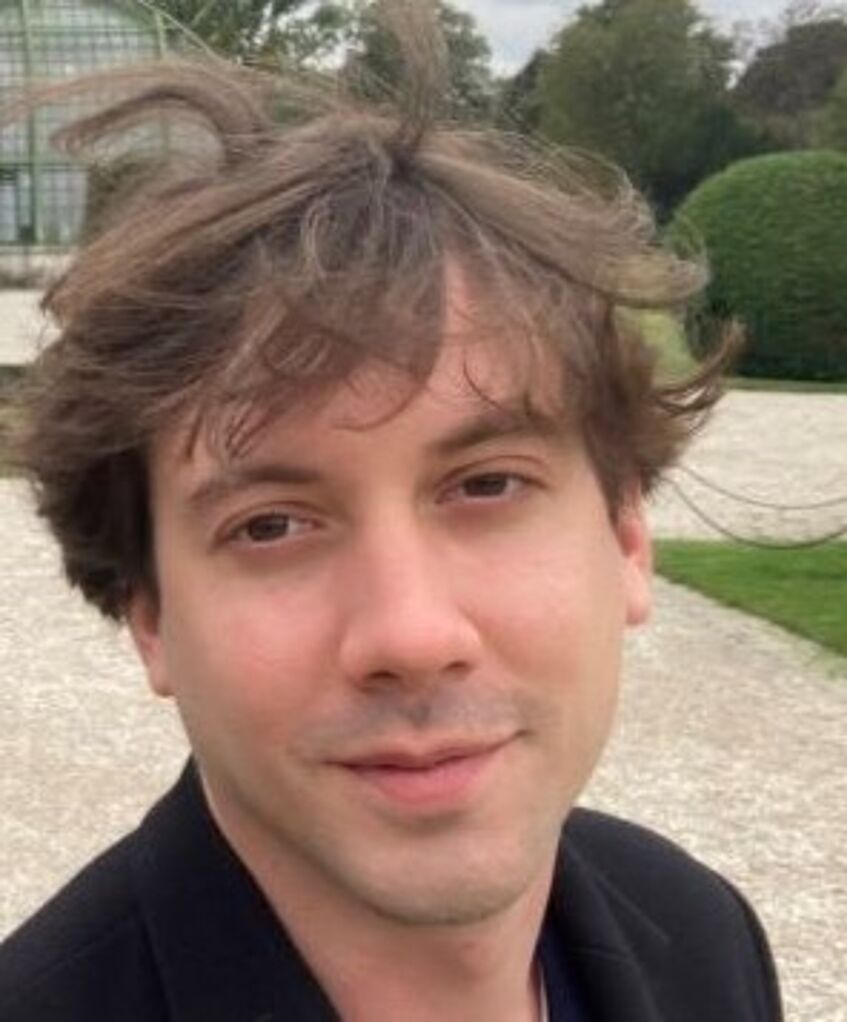 Felix Hitzelhammer
Felix completed his BSc in Physics at the University of Vienna. He joined the lab to work on iScat and Quantum Fisher Information.
Daniel Aziz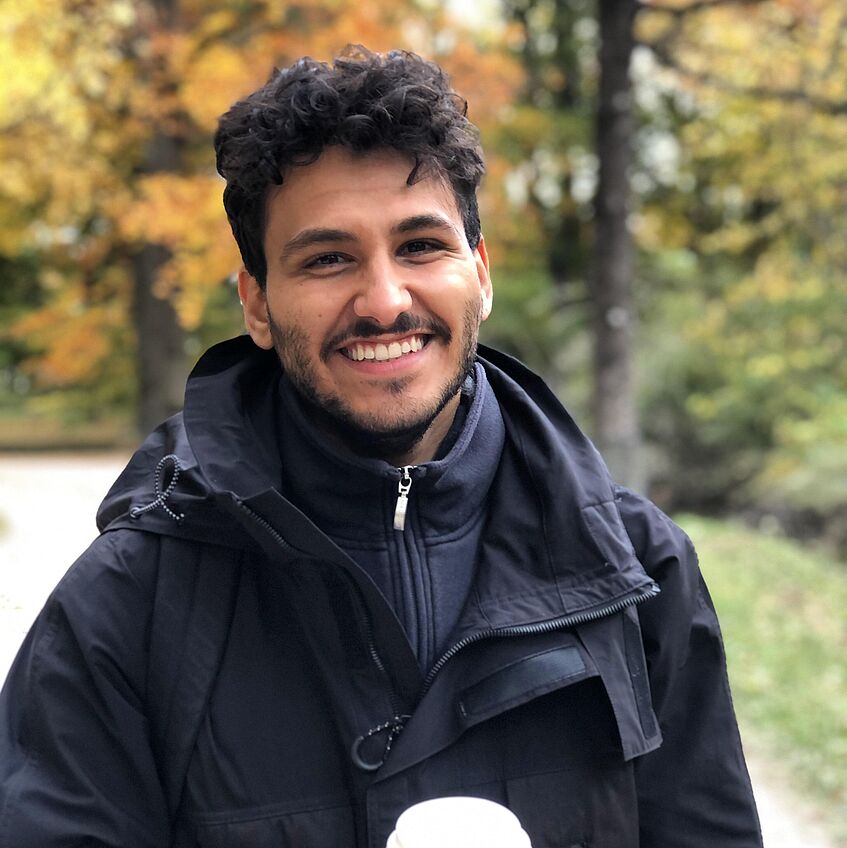 Daniel Aziz
Daniel enjoys hiking, sword-fighting and archery. He used to be an adventurer until he took an arrow to the knee. He must now instead stick to the lab where he works on quantum information and quantum optics. He is an avid Smash Bros player but still hasn't been able to beat Dante.
a11779454[at]unet.univie.ac.at
Undergraduates
Florian Sauer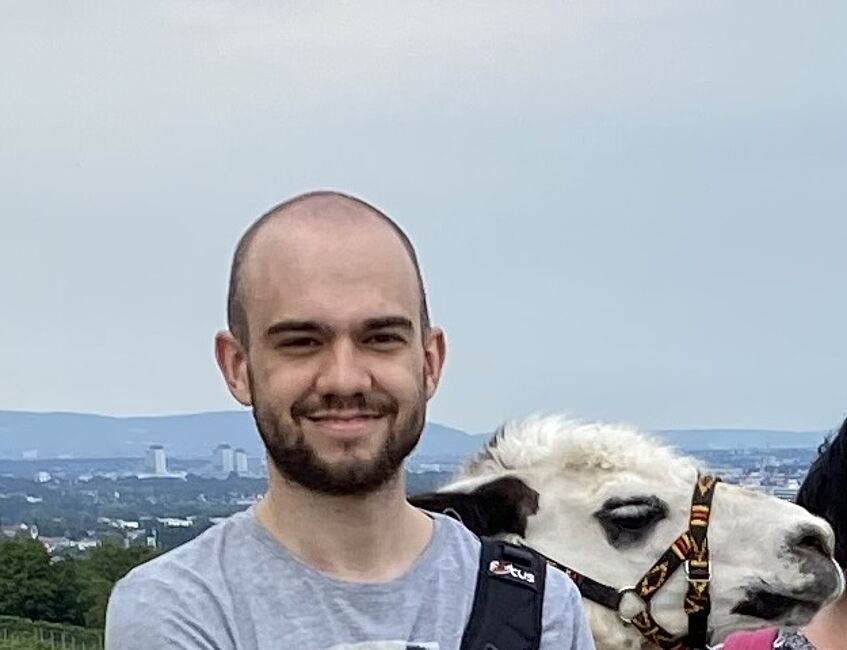 Florian Sauer
Florian is a passionate piano player who decided to start studying Microbiology after losing a bet. He has since paid his way out of the bet and decided to pursue a degree in Physics where he gets to write long and fancy equations on blackboards. It's still not clear if he actually enjoys this or simply lost another bet. He's the one on the left in the picture but it would be more impressive if he were the one on the right.
Nele Jarnot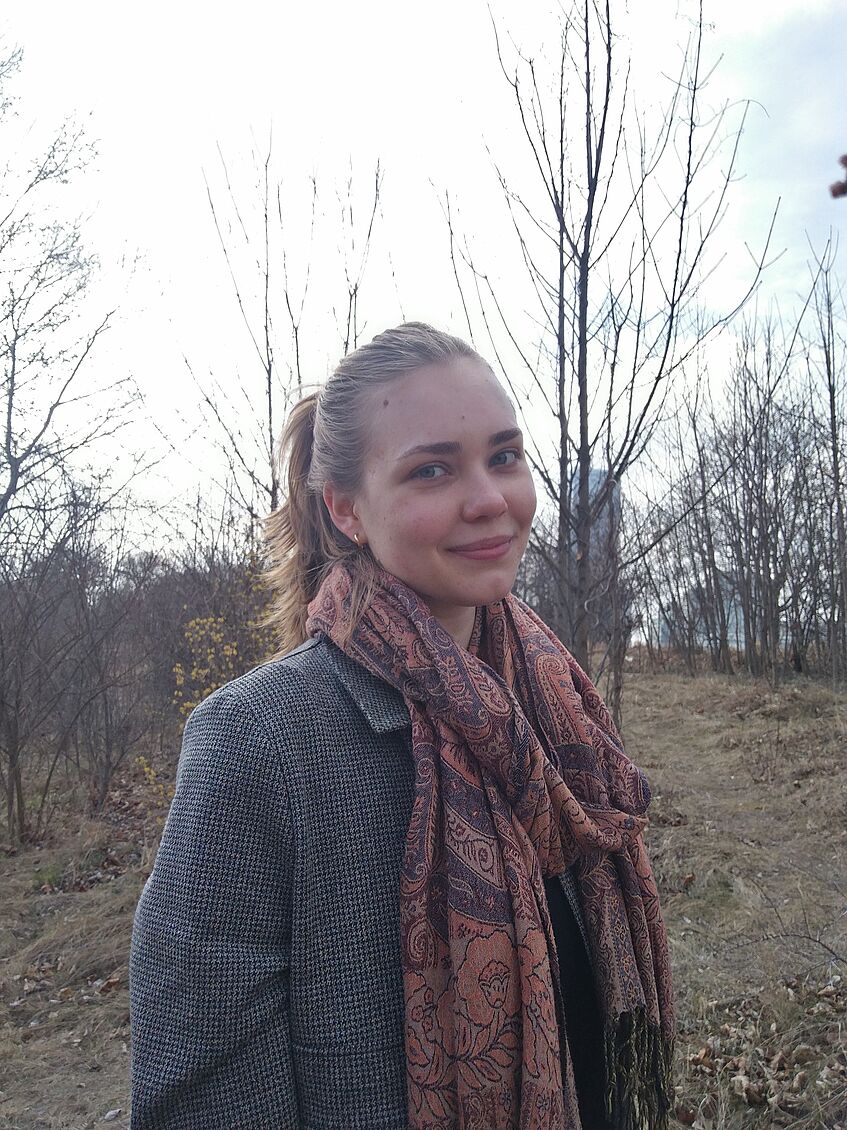 Nele Jarnot
Nele comes from Lower Austria and is in her last semester of her Bachelor degree(s) in both Physics and Biology, specializing in Molecular Biology, at the University of Vienna. She joined the Juffmann-Lab for her Physics-Bachelor Thesis where she is helping Raphaël work on the EOFLIM project. In her free time she enjoys going on long runs and playing the piano.
Alumni
Post graduates
Philipp Weber
Undergraduates and Interns
Elvira Pilgram
Mariana Schmid
Daniel Aziz
Marc Nairn
Lukas Kienesberger
Abhilash Kulkarni
Anna Scheiblauer
Nikolaos Lagos
Stefan Plott
Rémi Aristegui
Francisco Uiblein
Franz Pfanner